John F. Kennedy


Class of 1992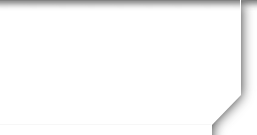 In Memory
Chad Lutter
Chad Lutter, 45, of Marion, Iowa, passed away on Thursday, July 18, 2019. The family will greet friends from 9 – 10 a.m. on Wednesday, July 24, 2019, at St. Joseph Catholic Church, Marion. A Funeral Mass will follow at 10 a.m. at the church on Wednesday, conducted by Father David O'Connor. Burial will take place at Oak Shade Cemetery, Marion. Arrangements by Murdoch Funeral Home & Cremation Service, Marion.

Chad was born April 13, 1974, in Sibley, Iowa. He was the son of Dave and Barb (Kolbeck) Lutter. He graduated from John F. Kennedy High School and the University of Northern Iowa with a degree in accounting. Chad was a member of St. Joseph Catholic Church, Marion. On February 2, 2002, in Rochester, Minnesota, Chad was united in marriage to Deanna Johnson. He was a stay at home dad who was happiest when he was with his girls and wife. Chad coached softball, soccer, and basketball, he enjoyed life. He was a devoted father and husband. Hailey and Lauren loved their dad so much – he will be forever loved!

He is survived and lovingly remembered by his wife, Deanna Lutter of Marion; daughters, Hailey (10) and Lauren (7) both at home; parents, Dave and Barb Lutter of Robins; brother, Andrew (Amanda) Lutter of Palo and their children, Katie, Myles, and Dalton; father and mother-in-law, Dean and Carol Johnson of Rochester, Minnesota; and brothers-in-law, Matthew, Patrick, and Jeffrey Johnson and their families. He is also survived by many friends and extended relatives.
__________________________________________________________________________________
LINN COUNTY, Iowa (KWWL)–Linn County Sheriff's Deputies, Linn County Sheriff's Rescue, Iowa DOT Motor Vehicle Enforcement, West Bertram Fire Department, and Area Ambulance responded to a report of a subject struck by a vehicle on Highway 13 just to the south of Mount Vernon Road.
Responders arrived to find a person down in the roadway that had been hit by a semi truck. This person was pronounced dead at the scene. Identification of this person will not be released at this time pending notification of family.
The right lane of Highway 13 southbound is shut down at the time of this release. Staff from Department of Transportation assisted with the lane closure. The incident remains under investigation.
UPDATE: Linn County Sheriff's Office released the name of a person hit and killed by a semi Thursday night.
Deputies say Chad E. Lutter, 45, of Marion, was killed in the incident.
The accident is under investigation by the Linn County Sheriff's Office.