John F. Kennedy


Class of 1992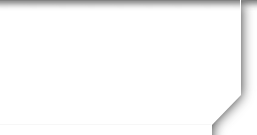 In Memory
Bj Taylor
B.J. Taylor 11/21/1973 to 11/14/2015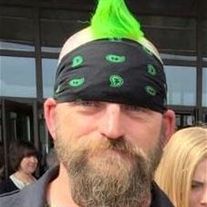 "Never met a road I wouldn't ride, Never found a battle I wouldn't fight. Heaven made a choice I didn't choose. I've never been good at goodbyes. But the Sun is still gonna shine. And I will be by your side, but Tomorrow I'll be painting Heaven Green." –Neal Middleton

Benjamin James "BJ" Taylor, rode to his final journey from his home on Saturday, November 14, 2015. The family will greet friends from 10:00 a.m. to 12:00 p.m. on Thursday, November 19, 2015, at Murdoch-Linwood Funeral Home & Cremation Service in Cedar Rapids. A Celebration of Life will begin at 12:00 p.m. on Thursday at the funeral home. Per BJ's wishes, all guests are asked to dress casually.

He leaves behind his wife, Jennifer Taylor; three daughters, Anna, Raider, and Pepper; his dogs, Gibbs, Zeus, Cash, Junie, and Cookie; his uncle, Dennis (Cathy) Taylor; his cousins, Colleen and Corey; his in-laws, Garry and Kathy Wilhelmi; brother-in-law, Glenn (Jacki) Wilhelmi; nieces and nephew, Carlie, Hunter and Alaina Jane; Grandma Anna; and many other aunts, uncles, cousins, and friends too numerous to name.

He was preceded in death by his parents, Jon Michael and Judy Taylor; grandparents, Maynard and Verla Manley and Quentin and Alberta Post; and his canine companions, Alzado and Bacchus.

BJ worked for Newell Machinery in Hiawatha for the past ten years. Prior to that, he worked for T & K and Divine Engineering. He and his wife, Jennifer, founded and operated Blitzcreek (a non-profit music for charity organization). Through Blitzcreek, he was able to enjoy his passion for music. The friendships he gained with those he worked with were invaluable. BJ was also an incredible artist who enjoyed donating his artwork to local charities and friends.

BJ's biggest pride and joy was his family. He was so proud to watch his beautiful daughters grow, laugh and succeed. Everyone who knew him knows that his girls were the driving force in his life. Although he didn't want to leave them, he was able to spend quality time with them before he was called home. BJ was never above watching cartoons, polishing fingernails, or anything that put a smile on his daughters faces. He was an unique and devoted father and husband whose influence and love can never be summed up into words.

In lieu of flowers, memorials may be directed to his wife, Jennifer.