John F. Kennedy


Class of 1992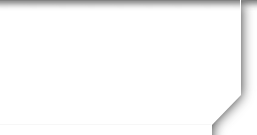 In Memory
Michael Foster

In loving Memory of Michael Jon Foster - May 27, 1974 - June 29, 1997.
Services held at 10AM, Thursday, July 3, 1997 - Chapel of Memories. Officiating - Rev. William Harnish
Pallbearers: Brian McNeal, Ryan Olson, Dustin Beckmann, Dave Funcke, Dave Poorbaugh, Dan Booher
Interment: Mt. Moriah Section - Cedar Memorial Park Cemetary
Arrangements by Cedar Memorial Funeral Home - C.R. Iowa
Afterglow
I'd like the memory of me to be a happy one.
I'd like to leave an afterglow of smiles when day is done.
I'd like to leave an echo whispering softly down the ways,
Of happy times, and laughing times and bright and sunny days.
I'd like the tears of those who grieve to dry before the sun,
Of happy memories I leave behind when day is done.