John F. Kennedy


Class of 1992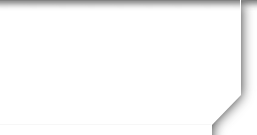 In Memory
Barrett Nissen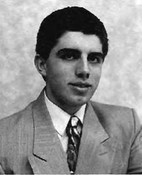 Barrett Daniel Nissen,23, of 301 Eighth St. SW, died Thursday, May 1, 1997, in an auto accident on County Home Road. Services: 1 p.m. Tuesday, Cedar Memorial Chapel of Memories. His uncle Rick Guenther will officiate. Burial: Cedar Memorial Park Cemetery. Friends may call at Cedar Memorial Funeral Home from 5 to 8 p.m. Monday and at the chapel after noon Tuesday.
Survivors include his parents, Dallas and Twila Nissen; three sisters, Stacy, Stefanie and StevieJo, all of Cedar Rapids; his grandparents, Howard and Eunice Taylor of Oelwein, and Martin H. and Velma Nissen of Cedar Rapids; his uncles, Martin C. Nissen, Bryan Nissen, Scott Nissen and Norman Taylor; and aunts, Judy Guenther and V.V. Taylor; 16 cousins, and his longtime school friend and roommate, Joe Antonini of Cedar Rapids.

Barrett was born March 1, 1974, in Clinton, Iowa, to Dallas and Twila Taylor Nissen. He graduated from Kennedy High School in 1992. He was a volunteer for the Northeast Linn Ambulance Service, and at St. Luke's and Mercy Medical Center emergency rooms. He had worked at APAC for three years and was currently a student at Kirkwood learning to be an EMT.
Barrett was everything you would want in a son and will be greatly missed by all who knew and loved him.
========
Gazette Headline: C.R. man, 23, died in County Home Road crash on way to volunteer job
Byline: Dick Hogan and Dave Gosch
Source: Gazette staff writers

A Cedar Rapids man training to be an emergency medical technician was identified Friday as the driver killed Thursday when his car collided with a semi-trailer truck on County Home Road. The Linn County Sheriff's Department said Barrett D. Nissen, 23, of 3131 Sixth St. SW, Apt. 1, is the person who died when his compact car crossed the center line and hit a semi loaded with corn (see obituary, 2B).
The crash occurred on a straight stretch of County Home Road at 9:14 a.m. between North Troy Road and Quass Road.
The westbound grain truck, driven by Richard Boussard, 38, of Monticello, attempted to avoid the eastbound car, left the road, went into the north ditch and rolled, according to the Sheriff's Department.
Boussard was treated at St. Luke's Hospital and released.

Sheriff's investigators have not issued an opinion on what caused the accident.
Nissen was learning to be an emergency medical technician (EMT) through Kirkwood Community College. He had been certified as a basic EMT.
Nissen's father, Dallas, of Cedar Rapids, said his son was driving to his volunteer job with the Northeast Linn Ambulance Service in Central City when the accident happened.
He said his son was proud to wear the ambulance service's uniform.
"When Northeast Linn gave him that jacket, he was on top of the world," Nissen said.
Barrett Nissen was close to his family and often shared his EMT experiences with them.
"There wasn't anything he didn't do that he didn't come home and tell us about," said Nissen.
"He had a goal, and that's what he went for."

Nissen said his son was sensitive, but he could also be tough when he needed to be.
Loren Edwards, program director for Emergency Medical Services/Community Health at Kirkwood Community, said Nissen was a dedicated student who was taking the intermediate EMT class at the Emergency Medical Service Education Center at Mercy Hospital.
"He was in the process of becoming a good asset to EMS," said Edwards. "He could have helped a lot of people."

Nissen is the ninth person to die in a traffic accident on County Home Road since June 1993. All nine fatalities have occurred between North Troy Road to just east of Highway 13's intersection with County Home Road. Six of the nine victims died in two crashes at the C Avenue Extension and County Home Road. Authorities have said in both those instances a driver ran a stop sign at C Avenue. Linn County Engineer Jerry Nelson said increased traffic volume may be the primary factor in the number of accidents and fatalities on County Home Road.
"Traffic counts on County Home Turn to 3B:Fatality Fatality 1B
Road are higher than some areas of Highway 30, especially as you go east ... through Clinton County and Jackson County. "The roadway basically is the same today as it was when it was pretty much completed in the late '80s. We have done some increased awareness type things at what we could perceive as problem intersections," Nelson said.
One of those "problem" intersections was Highway 13 and County Home Road. But none of the nine fatalities occurred at the intersection, which was changed a few years ago by making it a four-way stop and installing warning devices.

Traffic counts on County Home Road have jumped by about 3,500 vehicles per day over 20 years, noted Howard Cress, a traffic and safety technician for Linn County.
A 1977 traffic study showed County Home Road carried 1,024 vehicles per day. By 1993 the count had increased to 4,310, according to Iowa Department of Transportation figures. A recent radar speed study and traffic count by the Linn Sheriff pegged the daily vehicle volume at 4,526, Cress said. Nelson said there is nothing in the county's five-year plan now for upgrading County Home Road. "But I would guess that before another decade is gone there's going to be some serious thinking about increasing the capacity of the roadway to four-lane type thing kind of like what the DOT did with Highway 13. It's always been thought of as the outer belt line," Nelson said.